1.  Demand/Lead Generation. 
2. Develop new content for social media and the new website.
3. Enhance social media presence.
4. New product landing pages for the products they sell. Integrate into existing website. 
A simple infographic illustrating the after-sales and support  Manuex offer. Highly effective for both social media, and supporting their new dedicated BHGE landing page.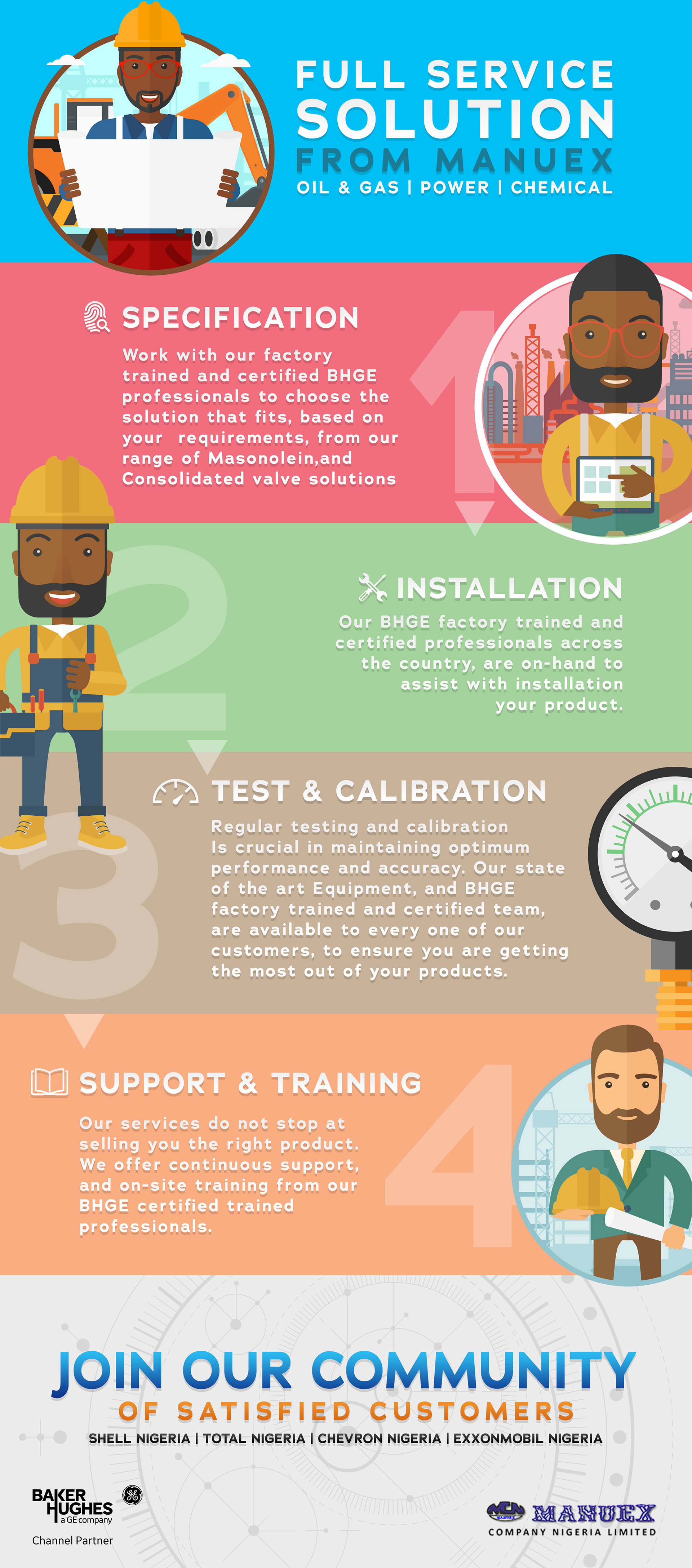 Offered as a free extra, and fully integrated into Manuex' current website, this portal provides their audience with a dedicated environment to learn more about the BHGE products and services they offer, as well as a solid foundation from which to build new content and execute marketing campaigns effectively.  
- Plugs-in to existing website, and continue to use current domain. 
- Developed specifically to provide more information on the BHGE products and services you sell, with sections optimised to add more content as you move forward. 
- Quick turn-around, and fully managed. 
- Offered as a free extra when a project that includes BHGE approved funding options is taken. 
CLICK
HERE
TO VIEW WEBSITE
Manuex wanted a company brochure that they could take with the to clients and meetings, that showcased their products, services and facilities.