1.  Demand/Lead Generation - Capture existing customers, and potential customers. 
2. Product awareness, 
3. Special focus on the after sales services offered by GE. 'FlareCare.'
4. Address some of the challenges faced when your Flare meter is not serviced. 
Our brief for this campaign was to not only create some renewed awareness around the Flare product line, but to showcase what GE has to offer from an after-sales service perspective. This was a two-fold approach... One was to try and find existing customers who use the products already, and two, those who haven't used them yet. We felt the best way to execute this campaign was by creating a white paper, that looked into some of the advantages of using a two-path flare measurement system, and the challenge you can face, when you haven't serviced your Flare meter. 
The second part of the campaign, was to promote their two main Flare meters.  Using the JGT media database, and the existing GE database, we successfully executed a direct e-mail campaign, as well as a LinkedIn Campaign, which we ran on a weekly basis for the duration of the 3 month project. Leads were a primary focus for this campaign, as we wanted to collect data from existing customers, as well as, new potential clients.  The direct e-mail included an HTML, and a landing page. The Social campaign, included a White paper, that required details to be filled-out to download, and a landing page.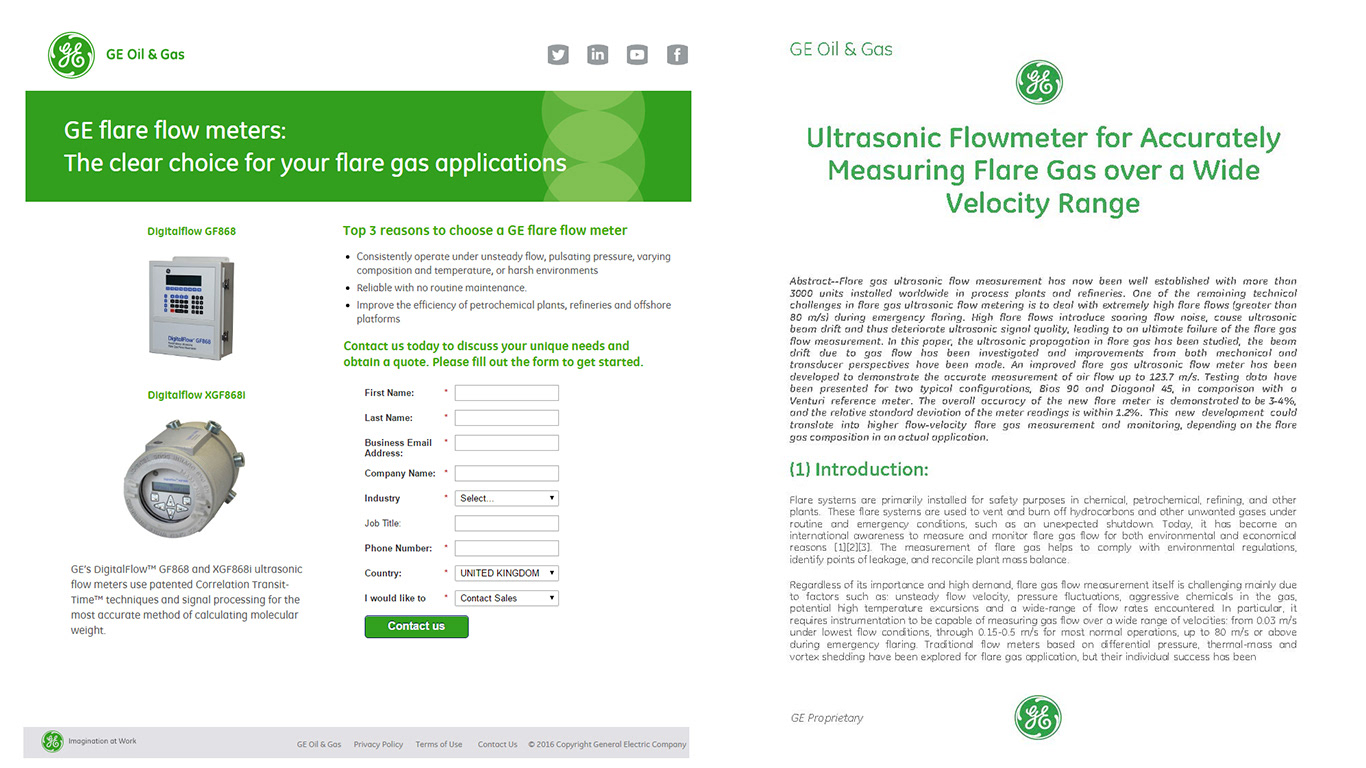 More Campaigns on Flare Measurement... 
We wanted to further emphasise, the importance of accuracy, servicing, and cost-reduction. So we created a series of infographics, each of which, highlighted a key area.